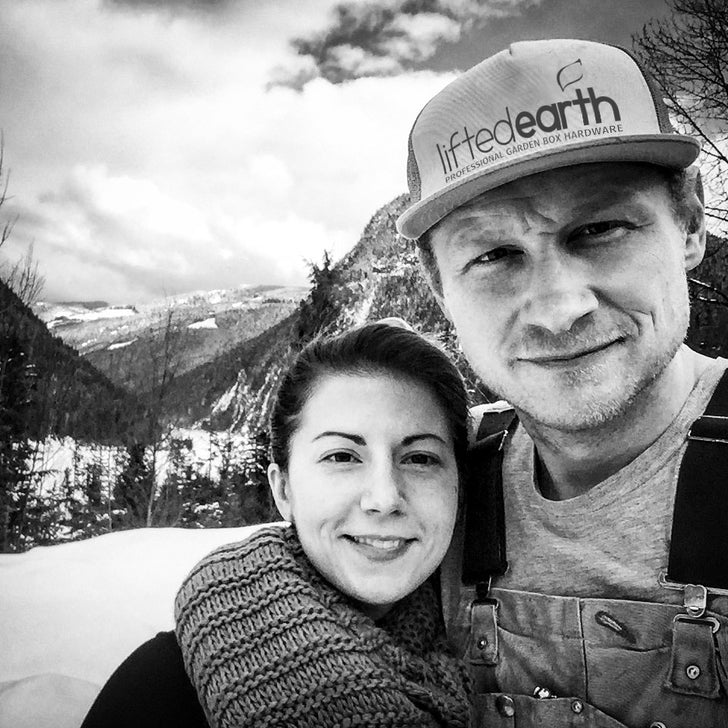 It's been almost a month since the completion of our spring tour and we are slowly finding our stride back home in Saskatoon. Although it's pretty difficult to summarize the 6 weeks we spent on the road; the first word that comes to mind is EXHAUSTING. Drive, set up the display, work the floor all weekend, take down the display, pack it up into the truck, and drive to the next city. Don't let the phrase 'Spring Tour' fool you into thinking road life is glam...
Here is a quick summary of our trip:
Vancouver - I've never spent so much money on parking!

Calgary - The smell of mini donuts ALL WEEKEND LONG and the resulting 'greasy mini donut hand prints' all over my beautiful garden boxes. 
Saskatoon - Ever try selling a garden product when it's minus 30 with a foot of snow on the ground? 
Edmonton - Ah, the flat tire...
Regina - This is where I locked the keys in the back of the truck! Luckily we had good friends nearby to rescue us. 
Winnipeg - nothing but VIP treatment here, except for the parking ticket! It's pretty much impossible to park anywhere in a truck like that without being in some sort of trouble. 
Although he wasn't as luxurious as we would have preferred, our faithful steed Floyd (the name of our big white box truck), was as dependable as they come. He started every time, made it up every mountain pass, and brought us safely down the other side. He's been parked ever since we got home from Winnipeg, and was missing him enough the other day that I took him for a drive. Despite his terrible fuel economy, the extremely rough ride, and the incredibly loud engine (we started wearing earplugs in the cab halfway through the tour), there is just something I like about him. 
We also met a lot of awesome people throughout the course of the trip that made it unforgettable. One gentleman in Calgary stands out, not because of what he said, but because of his overall reaction. He was so impressed with the product and our display that he just stood there, looking at the different planters that we made, making sounds and noises with his mouth. Disbelief written on his face with just noises coming from his mouth.
Another memorable comment of the tour came from a lady here in Saskatoon who was impressed with the product and that I had designed it myself. She asked where I went to school, so that she could send her own kids there! Pretty sure it's not my high school education that led me here... And lastly, a lady in Winnipeg walked up to me and said that she just wanted to shake my hand and congratulate me, as if I had just discovered a cure for an incurable disease! These moments make me laugh and are thankful to have experienced them. 
I made it habit to collect these snippets of conversations we had with people because I wanted to dedicate a page to them on the site. Unfortunately I ended up losing them all because I failed to back them up when transferring data to a new phone. A disappointing loss, no doubt; I guess you'll just have to take our word for it that people had a lot of great things to say.
:)
-Ryan
Share this